No. 16: October 2014
The Wine Recommendations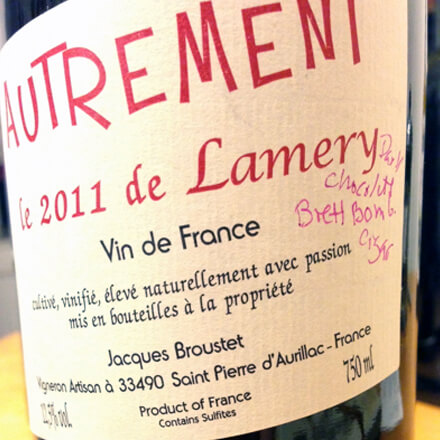 Château Lamery
2011 Autrement
| | |
| --- | --- |
| Where | Bordeaux, France |
| Grape | Cabernet Sauvignon, Merlot, Malbec, Cabernet Franc |
| Ag | Biodynamic |
| SO2 | After fermentation |
| Price | $30 |
Consider yourself warned, this wine from Jacques Broustet is a brett bomb, you know, that bacteria that can give wine overtones of a herd of sheep? So if you're intolerant, this is not for you. If you can handle it in balance, check this out. With an animalistic lanolin, the more this stayed open, the more intriguing it became, especially with a tobacco leaf laced through the dark woodsy cherry.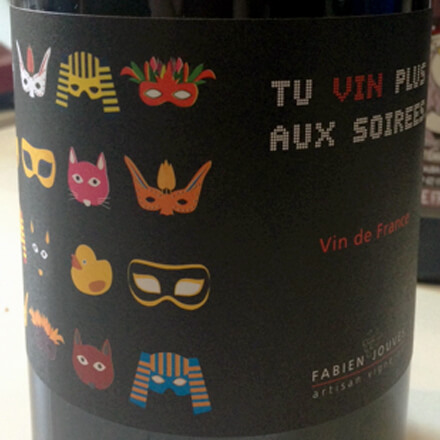 Domaine Mas del Périé
2013 Tu Vin Plus aux Soirees
| | |
| --- | --- |
| Where | Cahors, Southwest, France |
| Grape | Cabernet Franc, Malbec |
| Ag | Biodynamic |
| SO2 | After fermentation |
| Price | $19 |
There are a few people working naturally in Cahors, and thank the gods because the place has the stuffing of greatness. Fabien Jouves is one of them. Here we have the result of grapes from the lime and clay, fermented in whole cluster in open vats and voilà, a vin de soif with interest and soul. It's a velvet beauty of sumptuousness, meat and olive and plumptuousness.