No. 17: November 2014
The Wine Recommendations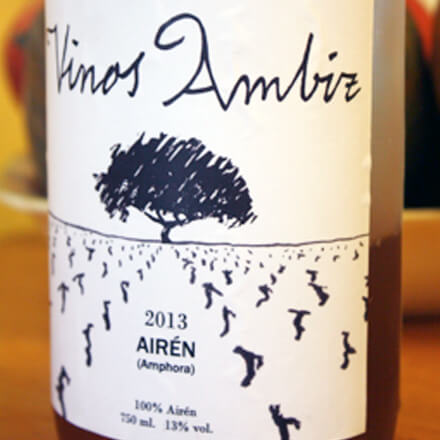 Vinos Ambiz
2013 Airén
| | |
| --- | --- |
| Where | Madrid |
| Grape | Airén |
| Ag | Organic |
| SO2 | None added |
| Price | $19 |
All of Fabio's 2013s are worth seeking out. Remember the albillo (some sauvignon-like skunk), the malvar (which would get both my hardcore and geek stamps, with some interesting Band-Aid mint, meat, and menthol. It's not for everyone but it sure is a conversation piece). And then there's this airén. Raised in amphora, with some oxidation, and lots of tart and sweet notes that makes it a spunky wine with hard-to-pair cauliflower soups.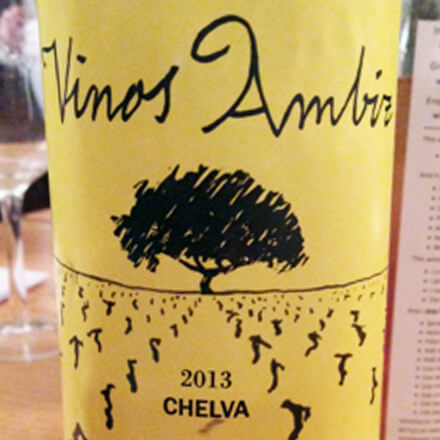 Vinos Ambiz
2013 Chelva
| | |
| --- | --- |
| Where | Madrid |
| Grape | Chelva |
| Ag | Organic |
| SO2 | None added |
| Price | $28 |
Jancis Robinson's book Grapes documents chelva as an old Andalucian grape which is often called lairen. Allowed in the Madrid DO, it seems to be a hearty and disease-resistant variety, which makes me wonder why there's not more of it around. Perhaps because this orange wine can taste like fermenting cantaloupe? But isn't that a good thing? That's right, fresh pressed juice here, and be prepared for a wild ride. A sommelier's dream for pairings.