No. 18: December 2014
The Wine Recommendations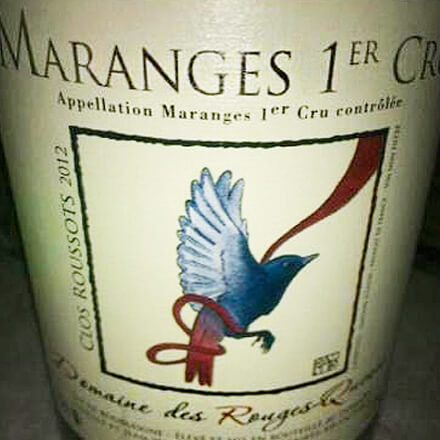 Domaine des Rouges-Queues
2012 Maranges 1er Cru "Clos Roussots"
| | |
| --- | --- |
| Where | Maranges, Burgundy, France |
| Grape | Pinot Noir |
| Ag | Biodynamic |
| SO2 | At bottling |
| Price | $32 |
Maranges is the southernmost Côte de Beaune appellation. This, the gateway to Côte Challonaise, is not on the collectors' purview. Their loss, because some of the wines, especially those planted on limestone, can give generously. This wine wears Chanel #5 and the dusty goodness of real Burgundy. It's high-toned, fancy tasting with plenty of structure. If you can't find this particular cuvée, explore their others: the 1er Cru or even the Hautes-Côtes de Beaune. Worthy, pocketbook friendly drinking.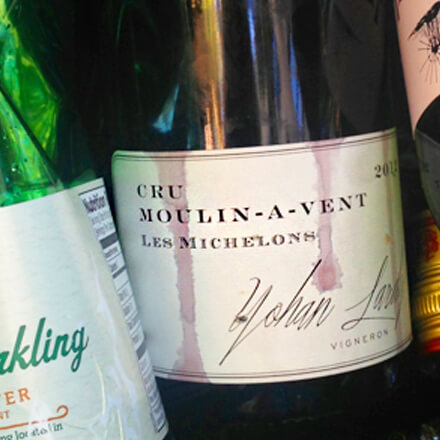 Yohan Lardy
2013 Fleurie
| | |
| --- | --- |
| Where | Fleurie, Beaujolais, Burgundy, France |
| Grape | Gamay |
| Ag | Organic |
| SO2 | Lowish |
| Price | $27 |
Part of the new generation of Beaujolais winemakers, Yohan has arrived. He works on 6.5 hectares. The Moulin is his largest holding, its soil mixed with three colors of glorious granite. The wine is a little restrained, a little shy, but it has breeding. The Fleurie, the more forward of the two, is from a mini-plot. Think roses and ink. They are both classic fermentation wines, whole cluster in concrete tanks with no S02 used during vinification. This is a kid to watch and the bottles are ones to lay down.