The Wine Recommendations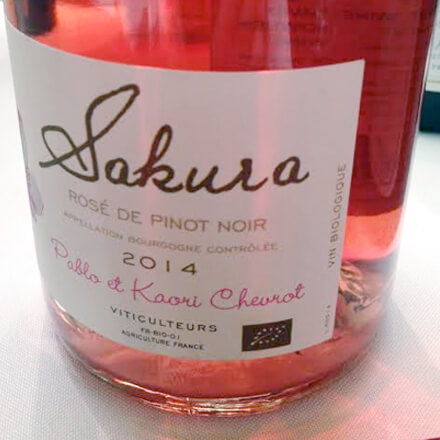 Domaine Chevrot
2014 Rosé de Piont Noir Sakura
| | |
| --- | --- |
| Where | Maranges, Burgundy, France |
| Grape | Pinot Noir |
| Ag | Organic Certified, Practicing Biodynamic |
| SO2 | Around 40ppm total |
| Price | $23 |
Pablo is a thinker. He thought to blend four parcels and treat them differently. First there's partial saignée from the 1er cru and village plots. Then another portion goes through carbonic, another is a straight pressing on the skins. The fiddling results in this translucent, sunset-hued wine. Partial malo rounds off the edges but preserves the wines angles. Hey, it works, and Pablo thinks it's great with Japanese food, hence the name. It's got some body and is so very pretty, like a watered cherry, but don't hold that against it. No, it's not for the hardcore no-sulfur drinker but for the rest? It's a fine drink and a good rosé as a house gift.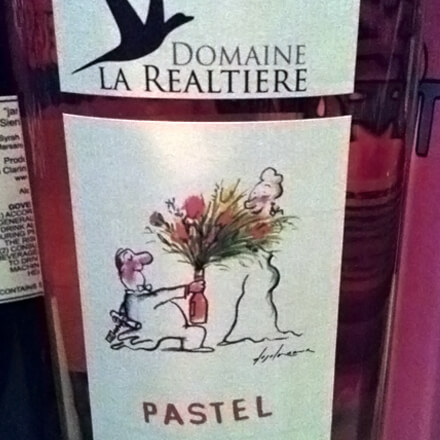 Domaine de la Réaltière
2014 Rosé Cuvée Pastel
| | |
| --- | --- |
| Where | Aix-en-Provence, France |
| Grape | Grenache, Cabernet Sauvignon, Cinsault |
| Ag | Biodynamic |
| SO2 | At bottling (about 40mg/L total) |
| Price | $20 |
This is the second wine I've written about from Pierre Michelland, and just in time for rosé season. This one gets the cement treatment which turns into my kind of thing with less flavor, more acidity, strong on the lemon and a deeper translucent ruby color. I had a long talk with Michelland on the status of Provencal rosé. "A sad story," he said. "You can't drink color." Ha! Go tell that to the people in Provence who are breeding their wines as if color was the only thing that mattered and arranging technology to achieve it. Or go tell them about this: the real thing.