No. 22: June 2015
The Wine Recommendations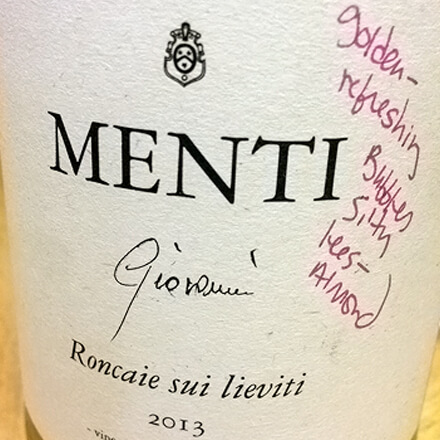 Menti
2013 Roncaie Sui Lieviti
| | |
| --- | --- |
| Where | Veneto, Italy |
| Grape | Garganega |
| Ag | Organic |
| SO2 | None added |
| Price | $18 |
Giovanni Menti aimed to make something fizzy and uncomplicated to enjoy with a group of friends. He succeeded. The vines are planted in the volcanic- soiled Gambellara. Geographically close to Angiolino Maule's vines, the wines have similar almond-y flavors. He got the bubbles inside the bottle by starting the second fermentation with some reserved raisined wine from the same vintage then popping on the crown cap. Bottled with all of the cloudy lees-y goodness. It might gross our your non-wine expert friends, but for a little fun shake it up before you serve to integrate the crud. Clouds aside, they'll love the prosecco-like drinkability. It's earthy, rooty, with parsnip roundness. When you are in the mood for a bubble with soul, this works.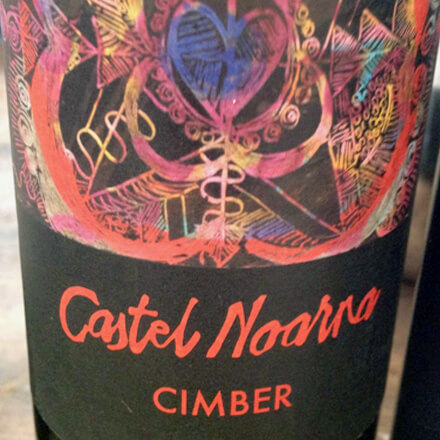 Castel Noarna
2011 Cimber
| | |
| --- | --- |
| Where | Rovereto, Dolomites, Trentino, Italy |
| Grape | Lagrein |
| Ag | Organic |
| SO2 | None added |
| Price | $26 |
High elevation, limestone and good sense. That's what makes this wine, from vines planted around the time I visited the Dolomites, in 1999. Raised in stainless and then plunked into older oak for about 18 months. It's attention- getting. There's underleaf, a good vein of blackberry in an elegant, full wine. It's one for washing down something you can sink your teeth into: beef steak to eggplant steak.