Issue No. 25: October 2015
The Wine Recommendations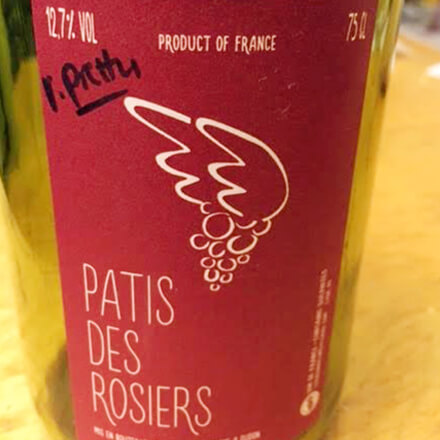 Le Raisin à Plume
2014 Patis des Rosiers
| | |
| --- | --- |
| Where | Coteaux d'Ancenis, Loire Valley, France |
| Grape | Gamay |
| Ag | Biodynamic |
| SO2 | None added |
| Price | $18 |
Former sommelier Jacques Février has made his first vintage from schist and gneiss soil in the Coteaux d'Ancenis. Where is that? Between Nantes and Angers. I kept on returning to taste this bottle over a series of days. True, at first it's pretty fizzy with all of that trapped CO2, but dump into a pitcher and swirl the crap out of it. When it settles down, you'll be charmed by the cherry and prettiness. Ethereal with punch.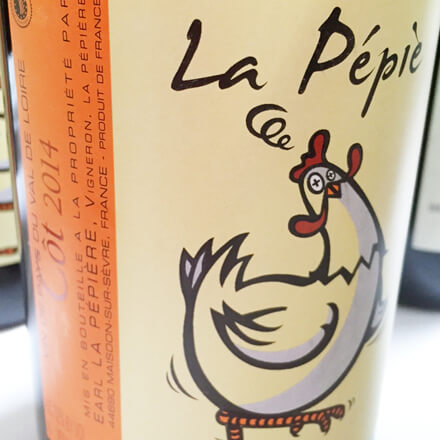 Domaine de la Pépière
2014 La Pépiè Cabernet Franc
| | |
| --- | --- |
| Where | Loire Valley, France |
| Grape | Cabernet Franc, Merlot |
| Ag | Organic |
| SO2 | Tiny |
| Price | $14 |
The god of red wine shone down on melon-master Marc Ollivier in this vintage, and I'll be extolling the virtues of all of his cuvées, but let's start here with a wine that I would hold up to the Finger Lakes as an aspirational wine. It has juice. It has structure. It is a little country wine in the best of worlds. Earth, fruit, medium weight. Glouciousness.