Issue No. 26 December 2015
The Wine Recommendations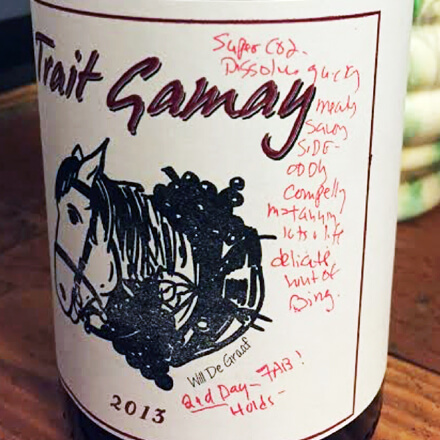 Rémi Sédès
2013 Trait Gamay
| | |
| --- | --- |
| Where | Coteaux d'Ancenis, Loire Valley, France |
| Grape | Gamay |
| Ag | Biodynamic |
| SO2 | None added |
| Price | $19 |
Rémi apprenticed in the Muscadet with Vincent Caillé (often recommended in these pages). He works with a horse. He cares. He'll get better. But meanwhile, look at what he can do with this super gassy (dissolves quickly), meaty, savory, oddly compelling wine with tannin. It's got plenty of life, delicate and a hint of cherry. On the second day it held its own solidly and deliciously.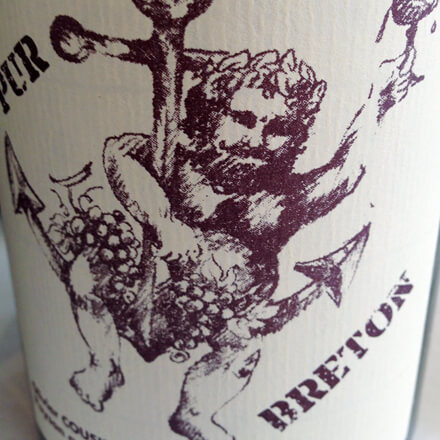 Olivier Cousin
2014 Pur Breton
| | |
| --- | --- |
| Where | Anjou, Loire Valley, France |
| Grape | Cabernet Franc |
| Ag | Biodynamic |
| SO2 | None added |
| Price | $23 |
What case of wine is complete without the Pur Breton? I couldn't resist including the new vintage, which is brilliant. No trace of sheepy brett (or at least, not much). Total cabernet franc pleasure.