No. 44: October 2018
The Wine Recommendations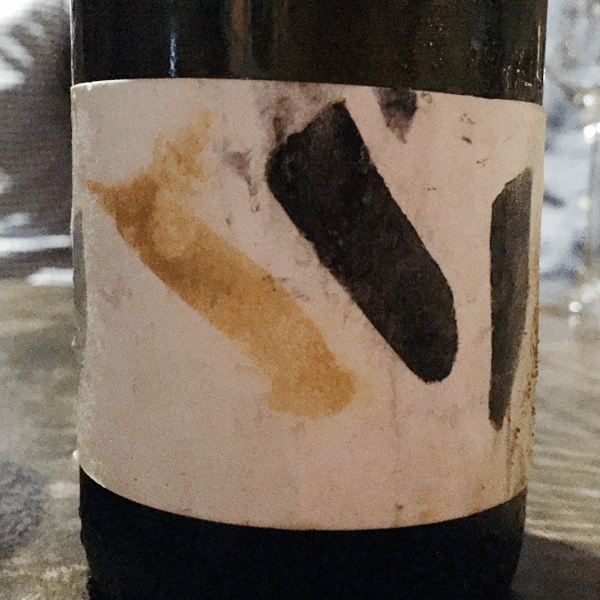 Floral Terranes
2017 Newtown Pippin
| | |
| --- | --- |
| Where | Long Island, New York, United States |
| Grape | Newtown Pippin Apple |
| Ag | Organic |
| SO2 | Minimal |
| Price | $23 |
As Brooklyn girl raised in Baldwin, I get bashing rights. But Erik is determined to show the world Long Island's beauty and I can only applaud him. His passion is infectious. He tracks down old trees and makes several cider bottlings from fruit he forages, always with permission. This one, from Newton Pippins from Restoration Farm in Old Bethpage, is his only single variety bottling, and the only one with a sparkle. He sweated the apples in his root cellar and at the end of October, pressed them into glass demijohn, with the juice remaining on gross lees until May 25th. It has a touch of RS which makes the bubbles sing. He says it tastes like gummy bears. Me? I never had one, but I do get some Beemans gum, which I associate with Long Island grown beverages. It's tart with a very gentle tannin. Sulfur added at bottling.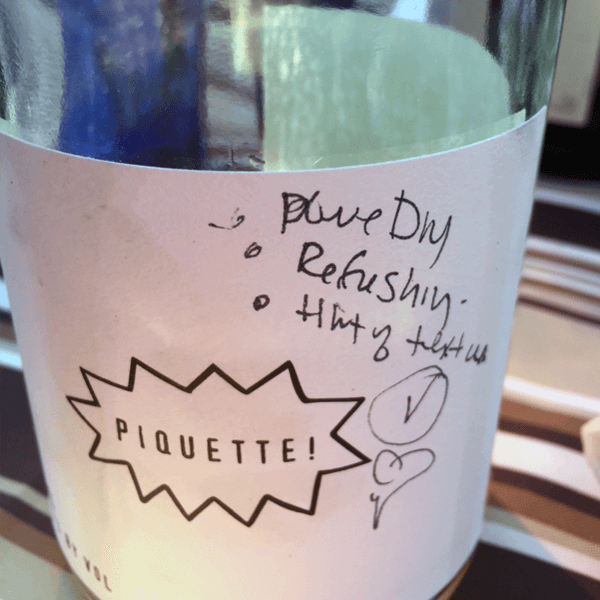 Wild Arc Farm
2017 Piquette Traminette
| | |
| --- | --- |
| Where | Hudson Valley, New York, United States |
| Grape | Traminette |
| Ag | Organic |
| SO2 | Minimal |
| Price | $15 |
The future of Hudson Valley winemaking is being shepherded by Todd Cavallo and his Wild Arc Farm. While waiting for his baby vines to mature he had this idea to resurrect an old French wine, traditionally made for harvesters, called piquette. He makes three, one from chardo, this one from traminette and a red from cabernet franc (another super fave, tart and a touch minty). All are made using the same method. They start with the pomace leftover from vinification, which is rehydrated with well water, then pressed off after 48 hours. A little still wine is added and then into the bottle it goes with a touch of honey to spark fermentation. The fizz is trapped and it pops out at 7% ABV. Bone dry, eager, refreshing and fun. It even passed the test with people who drink conventionally. Shocking... and delish.