Alto Piemonte: The B's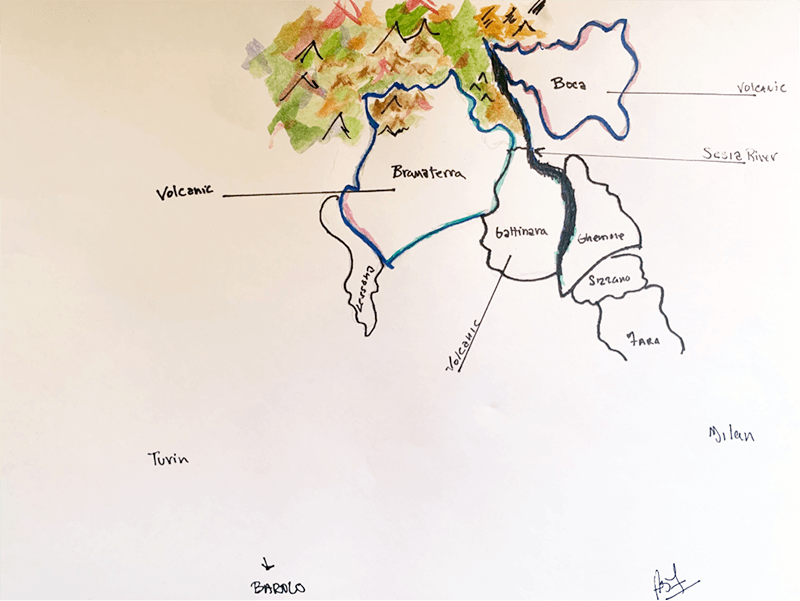 Colline Novaresi on the river's eastern flank and Coste della Sesia to the west.
Bramaterra
A
s Diego and I reached Sostegno, one of Bramaterra's most complex communes, the sun was tuning out for the night. With 100 residents, the town is the size of a pinky nail. We saw the road Via Antoniotti and knew we had arrived.