Bones, Bottles, & Black Folk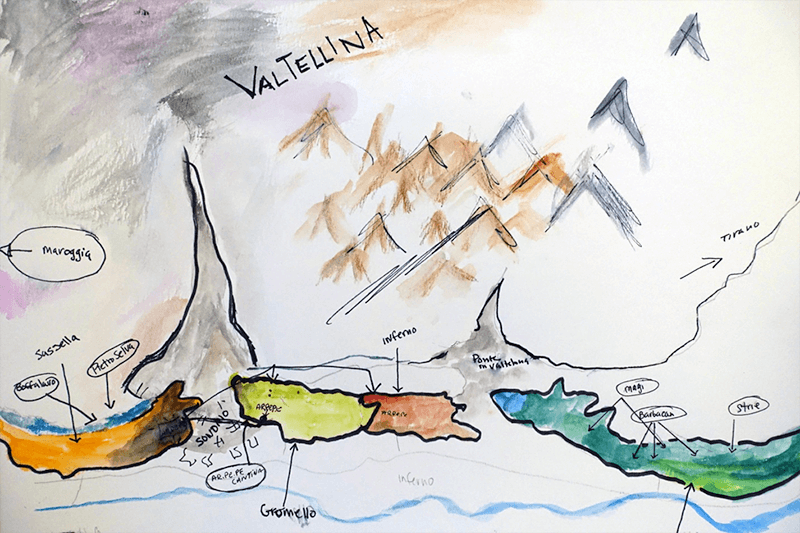 A 45 km strip of land that is on either side of Sondrio and its 5 regional DOCGs. The soils are a complex mix of alluvial, metamorphic and igneous.
My heart was still full of spanna and erbaluce, conversation and colors when we arrived into Castione Andevenno and the land of chiavennasca. We were 4,701 feet up in the air and stepped out into the darkness. That strong Breva wind whipping up from Como almost blew us to Switzerland, a mere half-hour north.