Cantina Ribelà, Bringing Grace to the Disgraced
Frascati is the most famous of the Castelli Romani, the clutch of villa-dotted towns semicircling Rome. It is also the home to some of the more uninspiring, plonk-like whites in Italy and so there was no reason to visit. But then Cantina Ribelà came along.
On the Sunday before I left Rome I spent the afternoon at the Vignaioli Artigiani Naturali tasting and tried to muscle my way through the throng surrounding a couple as photogenic as supermodel-ish Eduard and Stephanie Tscheppe-Eselbock of Austria's Gut Oggau. It's not just the way Daniele Presutti and his wife Chiara Bianchi look. Their Ribelà wines, the focus of that crowded table, were applause-worthy examples of brilliant work squeezed out of a pathetic region. Eventually I gave up on muscling through. I was going to visit the lovely couple the very next day.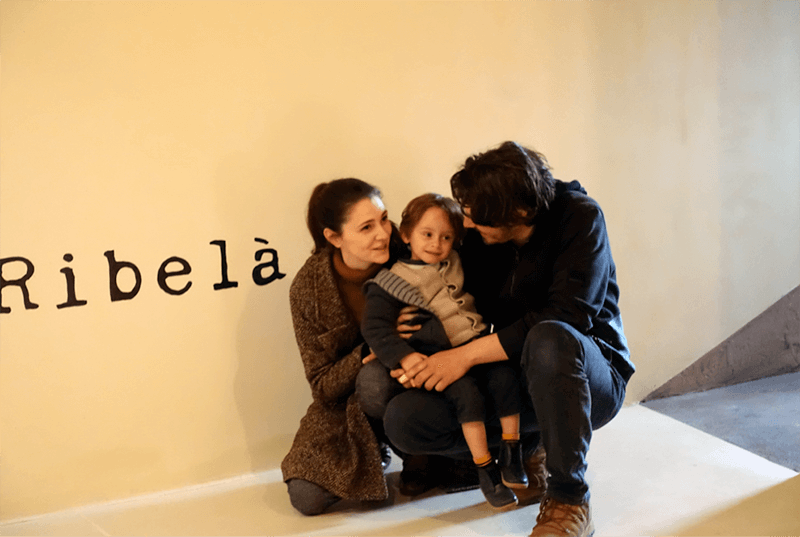 Part of the Frascati truth or fiction is that the wines were favorites of either Queen Mary or Queen Victoria. If that's true, according to ex-patriot Sarah Grunwald (great protector of animals, champion of her home region Lazio, and fellow Georgian enthusiast), the white wines would have been skin contact field blends, far from the "straw" colored, yeasted, lifeless crap in the market today. Reds would have been an option as well.