Field Notes: July 15, 2022
When last I wrote I was off to balance and swing and double caper in Massachusetts over the early 4th weekend. The moment I landed in Boston, guess what happened. "Canceled due to Covid." And so the pandemic persists. No matter, I caught up with friends I haven't seen in years, and got to drink with "the young collector." Came back and got to work. There's so much to do with the coming book, and a few events were on my calendar as well. La Garagista's Ms. Deirdre Heekin was in town and presided over a tutored tastings of her beautiful wines. Picked up a little info that I did not know: Vermont sits on the world's oldest coral reef? Indeed. Hot tip: go out and buy this latest edition of Harlots & Ruffians.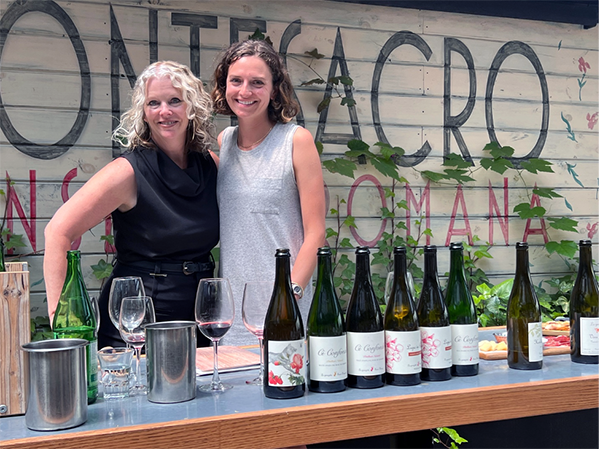 La Garagista has been a think tank for new talent, like Anna Travers, Camila Carrillo and Willa, to the right of Deidre, above. These women make mature wines, completely expressive of their individual personality.
Willa Deeley also debuted her Disciples! Man, her "Semiprecious" plum cider was delightful. Her "Lightning Bug," 100% le crescent was so good. I tasted it when it was a baby, and here in its full adulthood, it was deep and electric. (Speaking of Vermont, the story I did for Food & Wine is now online, so take a look.) The Vermonters had come down to present at an event I sadly could not make, Jahdé Marley's ABV—a daylong celebration of anything BUT vinifera.