Brutal!!! and tastings you need to know about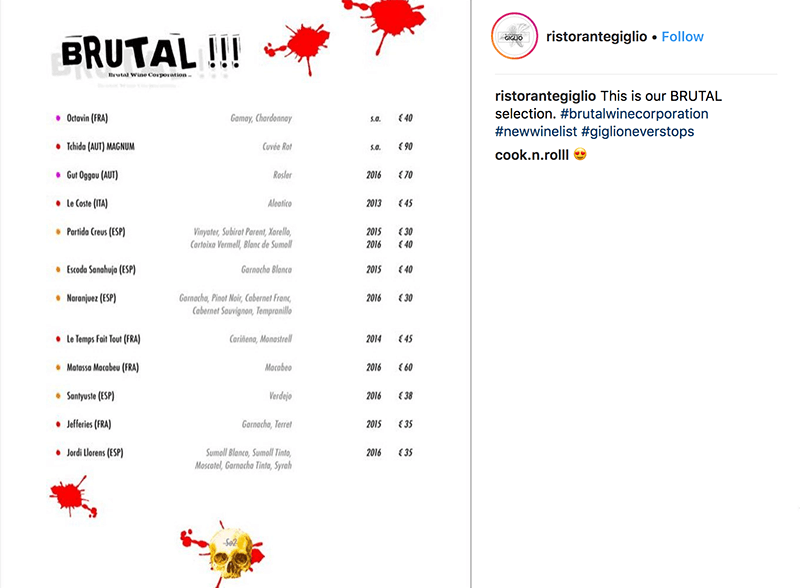 Ristorante Giglio in Luca proudly displaying their Brutal collection. Twelve strong, from France, Spain, Italy and Austria.
The subversive artist known as Banksy, famously infamous for his hit and run art had hit again. In the fall of 2018 his "Girl With Balloon" was auctioned off at Sotheby's. As soon as the gavel came down at £1,042,000 the piece started to self-destruct as it rolled through a hidden shredder tucked into the bottom of its frame. Shortly after, Banksy's authentication agency, Pest Control, legally designated it as a new piece named "Love Is In the Bin." Analogies to the Brutal Wine Corporation don't seem so farfetched.