Calling you wine thirsty folk within spitting distance of Kingston, New York. I'll be at Brunette, the town's fabulous natural wine bar.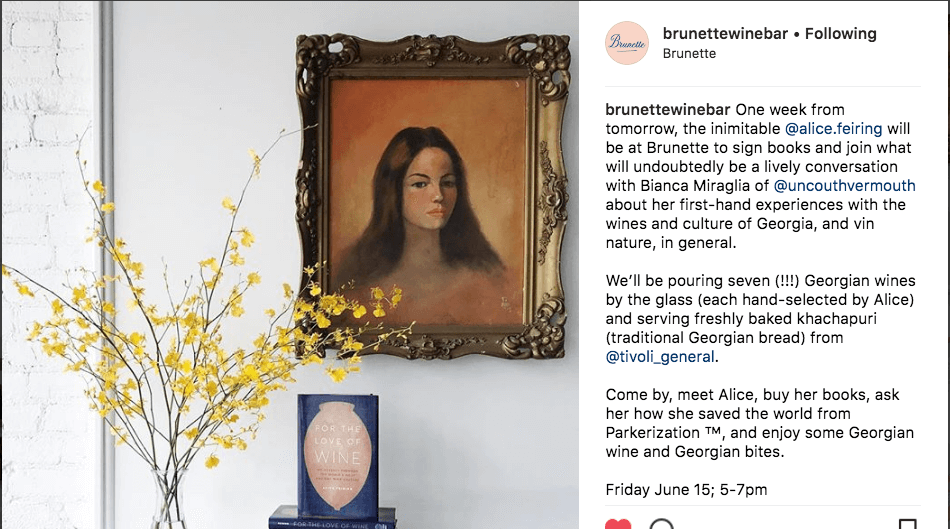 Bianca Miraglia will be asking me all sorts of embarrassing questions, I'm sure. Plenty of Georgian wine on tap, books to get signed and just hang out and toast in the weekend. Sure, sign up on the Facebook page. Would love to know if you're coming.
Then did you know Portland, Maine is having a wine week? It's true and I'll be there for two panels on Tuesday the 18th. One will be a panel on women in the wine world, there will be stories and solutions and warnings and enticements. Following that will be a natural wine panel–where we finally and definitively tell the world exactly what natural wine is. Period.