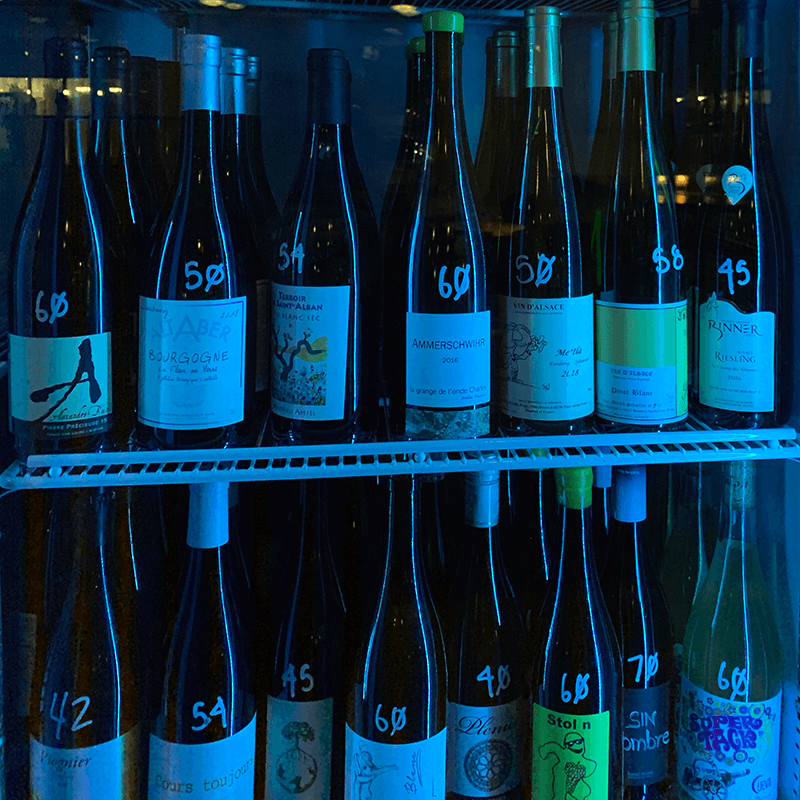 Is wine essential? In times like these, hell yeah, more than ever. Okay, so is scotch, gin, mezcal, chacha, tequila and vodka (even if only as a disinfectant). A friend called me up in a panic—did I have enough food stocked? I asked, for what, two weeks or six months? I looked at my beans and my pasta and then gasped, did I have enough wine? Probably not. I then proceeded to buy as much wine as I could afford from as many people as I could to spread it around.
The first lay-offs I heard of happened on the same day as the New York restaurant closures. Racines, then came the others, so many others. I heard that some wine shops were having Thanksgiving-worthy business but others were hurting, bad. So I did something small. I put out an Instagram post asking people who are selling inventively to send me some info. The responses poured in and what you'll find below is a lightly vetted round-up of the creative sales offers suited to these crazy times.
Being able to buy wine for dinner, like when I was out at Leo's choosing from their excellent list (one of their wine fridges pictured above) is for now on pause. You may have heard that many wine bars are going retail to stay in business (Four Horsemen, for example) and most wine shops are operating on delivery or curbside-only basis. And perhaps now is also the time to buy from online shops, some of the best of these are in Europe.
To help the restaurants and wine bars with their overnight shift to off-trade sales, David Kong has developed an app called somm to make it easier for them to sell off their wine lists. (In addition, he has helped to develop a very credible handblown glass for $25.) There is something similar for Europe, a website showing which shops and bars are still open for business. It's called wearestillopen.
Other solutions to getting your wine, of course, includes wine clubs. Mine (The Feiring Line Wine Society) will be functioning as long as the delivery services are delivering. In addition, some importers are able to sell direct. One of them is WineMonger. Another is José Pastor.
And don't forget your domestic winemakers. Most have had to close their tasting rooms. So, like many of them, Noel Diaz of Purity has been taking orders. He's been getting into his truck. His reason made me smile—much needed these days. "Granted to make some money to help fill the void, but also to be there as a human being. People follow me on IG and now we get to meet each other. I love it, I'm like, oh that's who you are. It's the greater community, connecting. It's hard for winemakers to do this, I'm exhausted, but it's very fulfilling, like the farmer dropping off veggies, or the milkman delivering milk." I know that several others have gone direct, so call La Garagista directly—tell them what you'd like, and pick up "curbside" (even if they don't have a curb). Same with Donkey & Goat in California. They are offering delivery as well as pick up. Do check with your favorite local winery for plans to keep you in wine and help them stay afloat.
And finally, the list of shops and wine bars worldwide is below. Before you dive in, a few notes:
This is not a personal "best-of" list—it's a compilation of responses, vetted just enough so that everyone on it has enough natural available to be of interest.
The situation across the country—and the world—is changing rapidly, so please check in with the individual shops and restaurants before you get your heart set on an order.
If you're a shop, a restaurant or bar and you don't see your name below, please drop me a line with your specific COVID-19 plan and I can add you. I'll need details that I can quickly cut/paste into the list.
In the end, this is a tiny step but if as a result, you discover a small shop you've never heard of before and they get one more customer, that can only be a good thing. And we could all use some good things.