In August I was at the San Diego natural wine festival, entitled, NatDiego. For the record, it was sweet. On the bus off the bus, round and round to fun places to taste wine. If you don't know about The Rose, by the way, go and fix that. While San Diego might suffer from being a port town with a military focus, you can fix it all at The Rose. But I digress.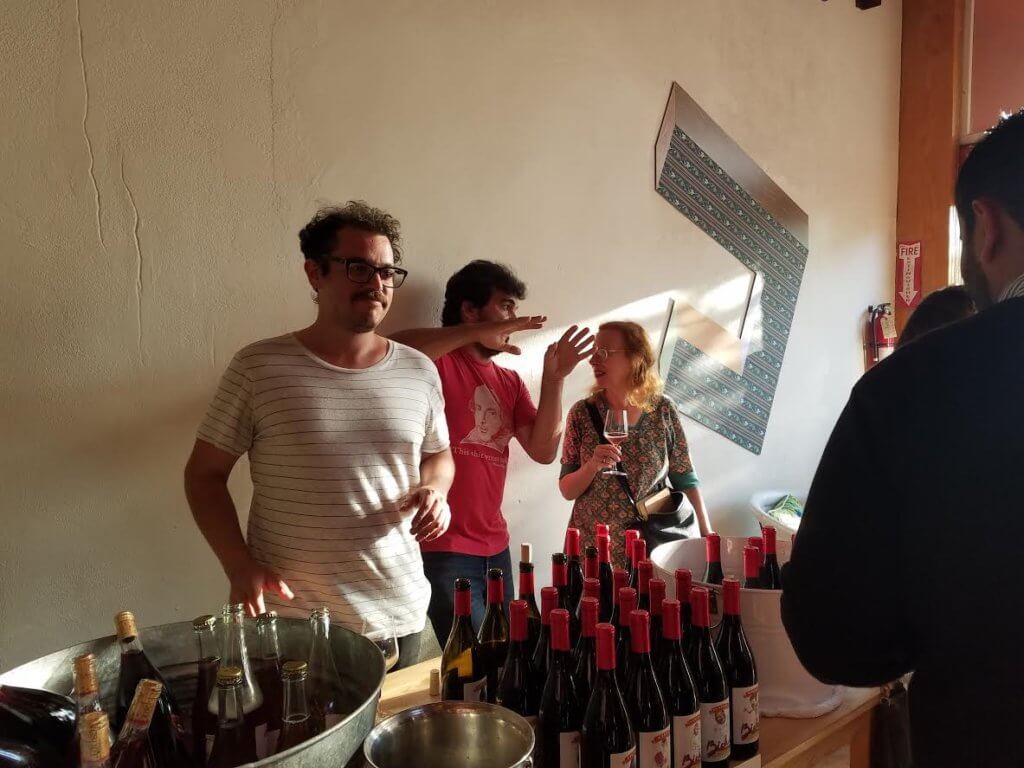 That's me with the Bichi Boys at NatDiego. Story coming up in next TFL.
I was at one of the venues when someone who was studying for her Master of Wine asked if she could trail me and watch me taste. I got a little nervous, then said, "Sure?"
She watched for a few minutes, I had just left the Populis table and she asked another question."So do you first taste for faults?"
I think I looked at her then started to laugh, because the suggestion was something I had never expected and never thought of. I then blurted without fully thinking through,"No. Of course not. I taste for pleasure first."
You see, what is a fault to a Master Sommelier or a Master of Wine doesn't really have weight when you're involved in natural wine. Why? Volatility? Brett? A wine that can have aspects of cider vinegar? A white rosé? A cloudy wine? Even wines with streaks of lees? If the wine tasted good to me, in balance, provided enjoyment, I don't see flaws any more than I register a lack of handsomeness with moles or a crooked nose on a face of character.
She shook her head, trying to take it in."I see," she said.
What about you? Think about it. Do you taste for flaws?