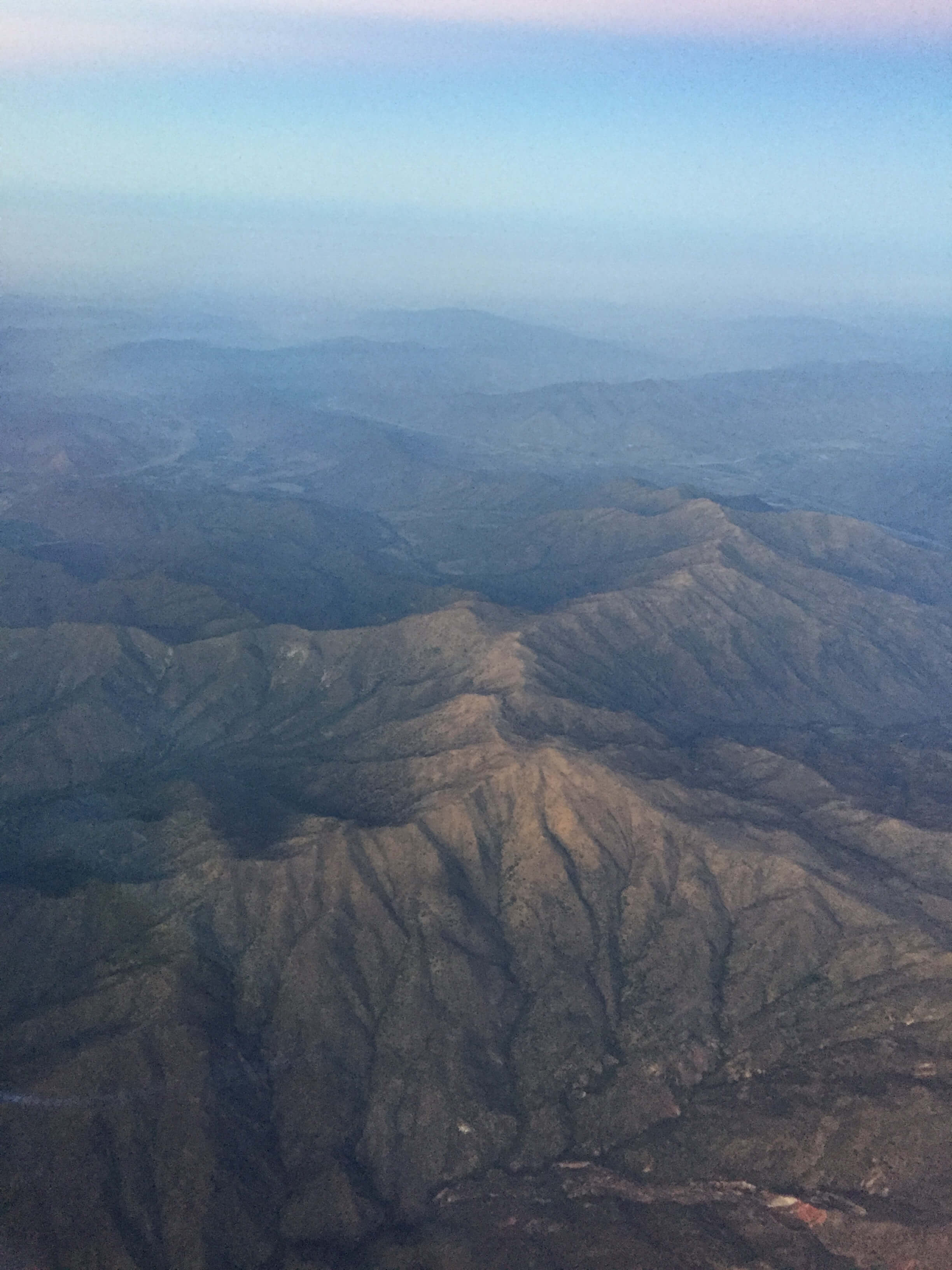 As I scanned my virtual parcels of photos that have stayed silent in my files over this year, I wanted to finally make the time to make it right. Maybe each one won't get the word count they're due, but nevertheless, here are bits and bobs, one day at a time. My missing stories of 2017.
Winter Solstice, December 21
Right after New Years 2017 I flew to Chile. Most of my discoveries were documented in the pipeño stories. My visit to the Elqui Valley, caught between the Pacific and the Andes, got left on the cutting room floor.
After my third plane of my first day, after a guava ice and seeing corns the size of a giant's big toe, I ended up where agriculture sucks and the pisco grapes grow, the dramatic Elqui Valley. Destination was Viñedos de Alcohuaz. With me was Marcelo Retamal, the talented winemaker at de Martino. This project on volcanic and granite soils has added some fire to his belly. I've been to some extreme places but this one with vines planted between 1800–2000 meters up sun bleached granitic mountains was unprecedented. Impossible robin's egg blue sky pierced with granitic peaks. Where the hell was I?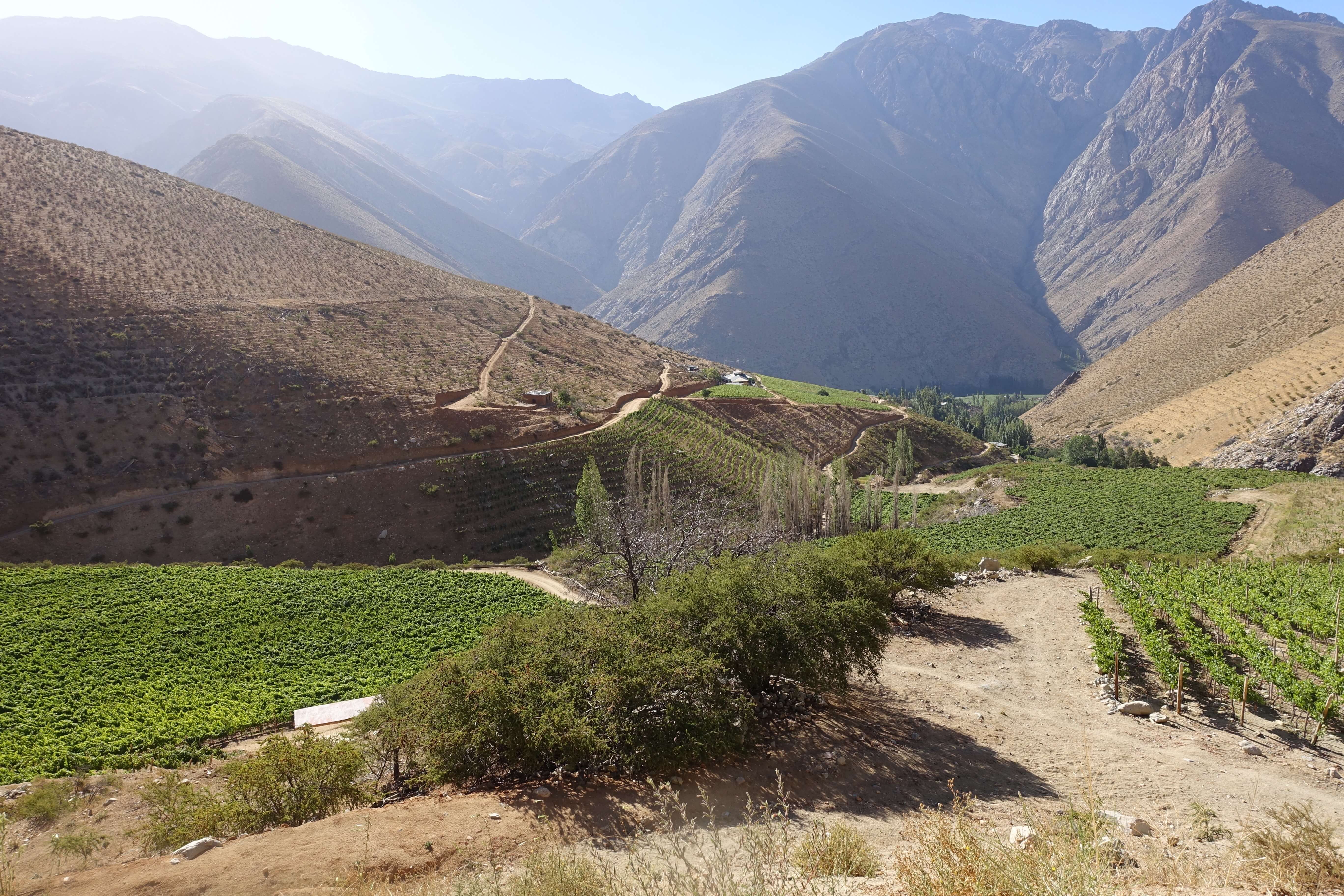 I was in pisco country, as Elqui is known for the juice that gets fermented into the popular aguardente. But those strips of green vines, destined to the category of 'fine wine,'  even higher up than the pisco and the pisco houses, hidden behind the mountains, tucked into the back beyond the twisty road in the brutally harsh environment, so high there are no mosquitoes, how did they get there? I had hoped by the strength of their deep roots, but no, it was irrigation. Maybe it was needed, maybe it wasn't. After seeing the water that flowed, I had to think, deep planting and patience might have made dry farming possible.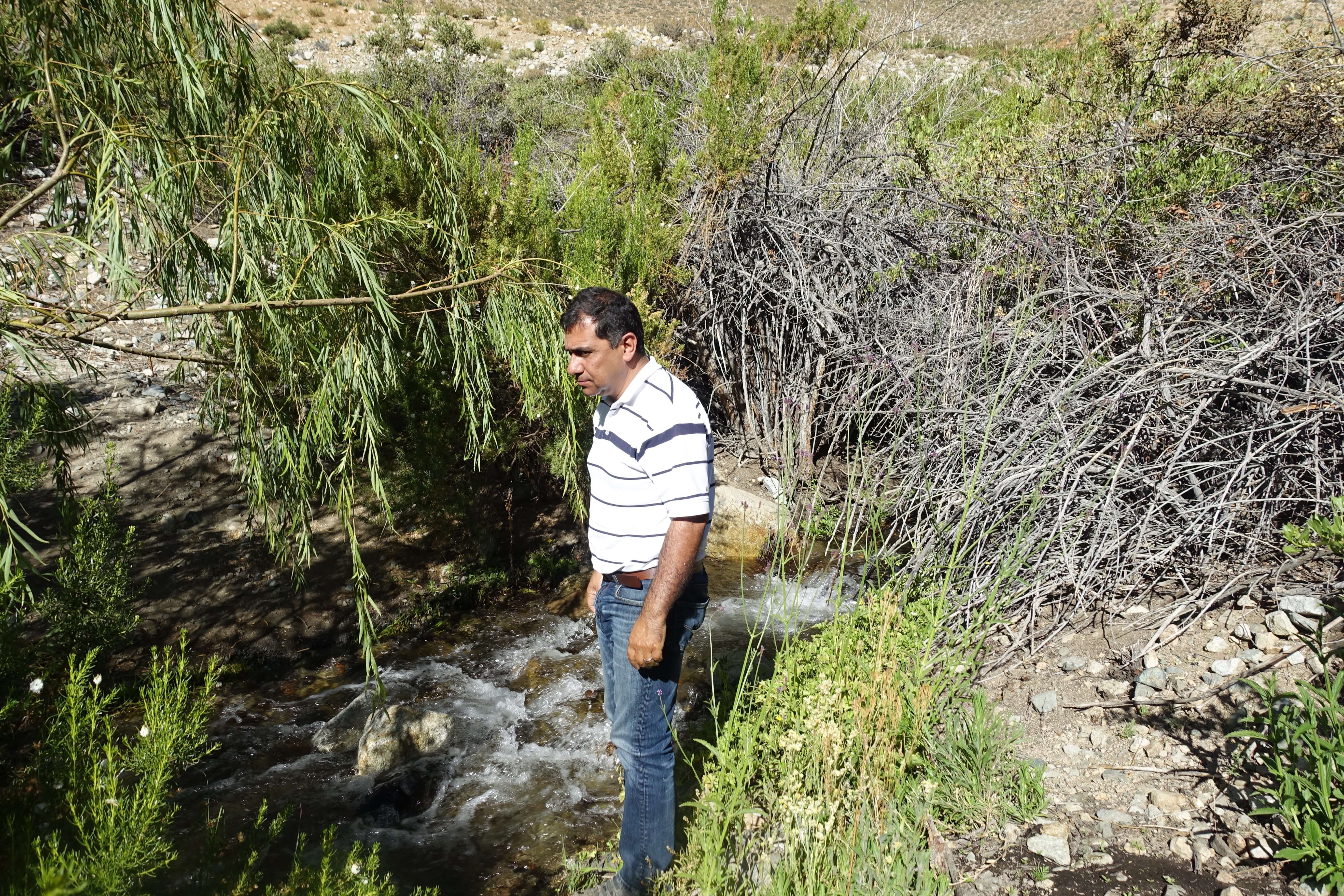 That's Marcello above, showing me the natural water, the creek that flowed even in the early summer.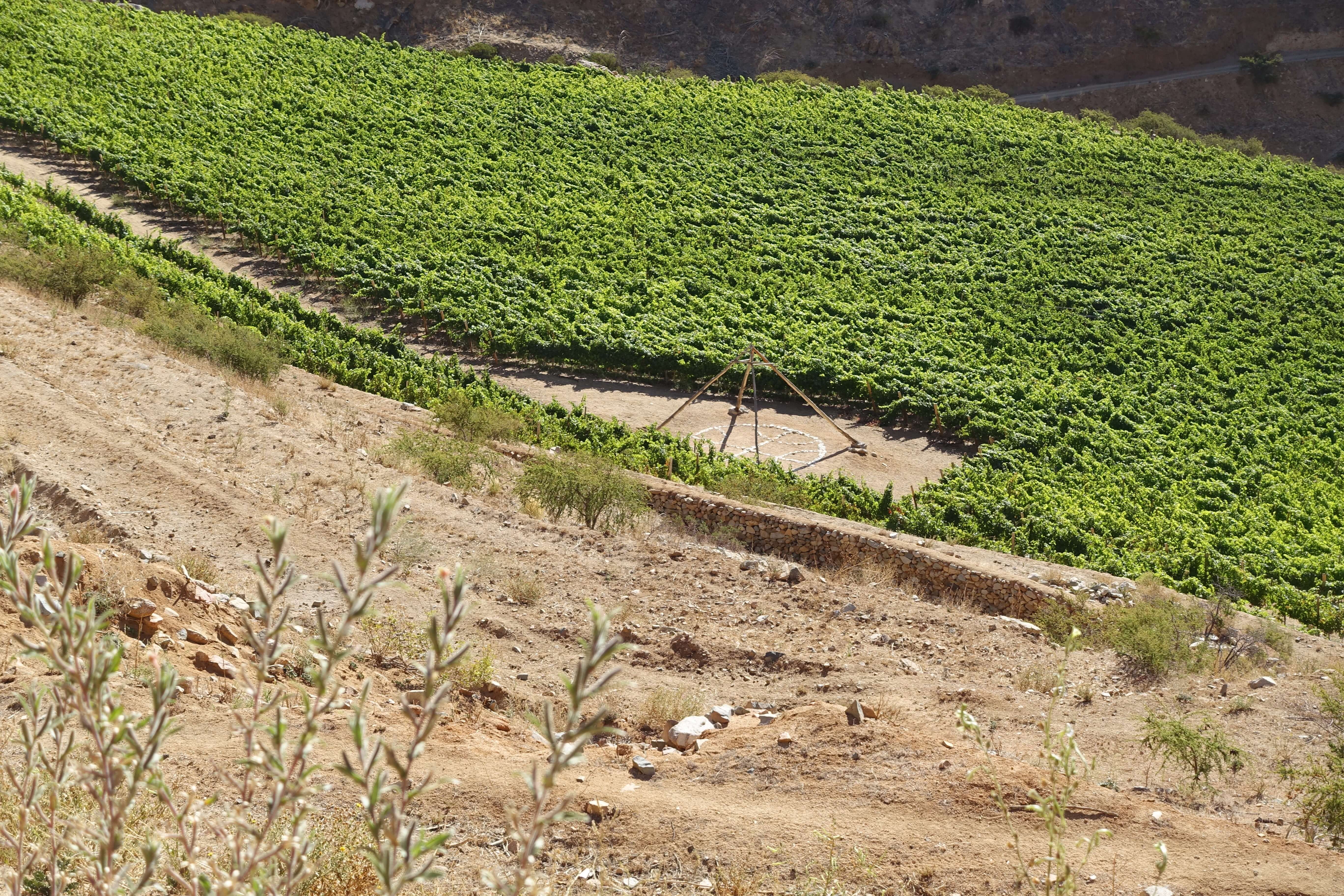 And then there was that spot of magnetic healing energy. Yes, they very much believe it.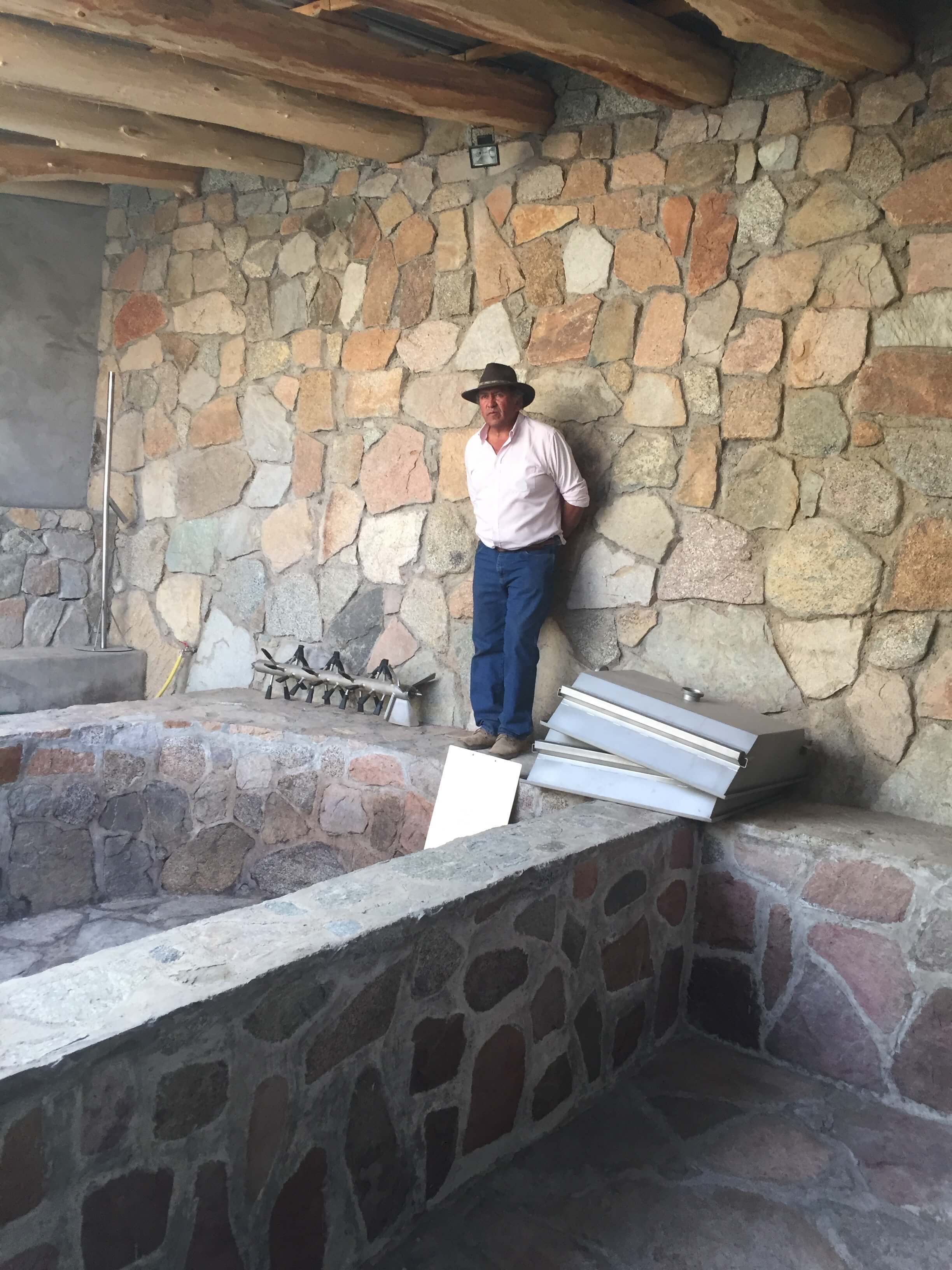 In the winery there are concrete eggs, buried qvevri and a spectacular lagar, wait, or was it a jacuzzi?
And the wines? Yes. Syrah, grenache, malbec and they are a little fancy. I'd like to have seen more of the rugged energy and perhaps less refinement. And without a doubt I am prejudiced against irrigation and grapes that look towards Europe instead of the locale. But, worthy? Do they still recreate a notion of what Chile can do? Yes. Look out for them.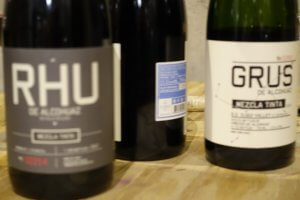 Alvaro, the elder patron, is a wine lover with hippie values. And so late in life he wanted to bring life to the high Andes, to leave a legacy. Run by his artist son Patricio, with Marcello running the wine show, and Juan Luis taking care of the land and operations, the legacy is on its way.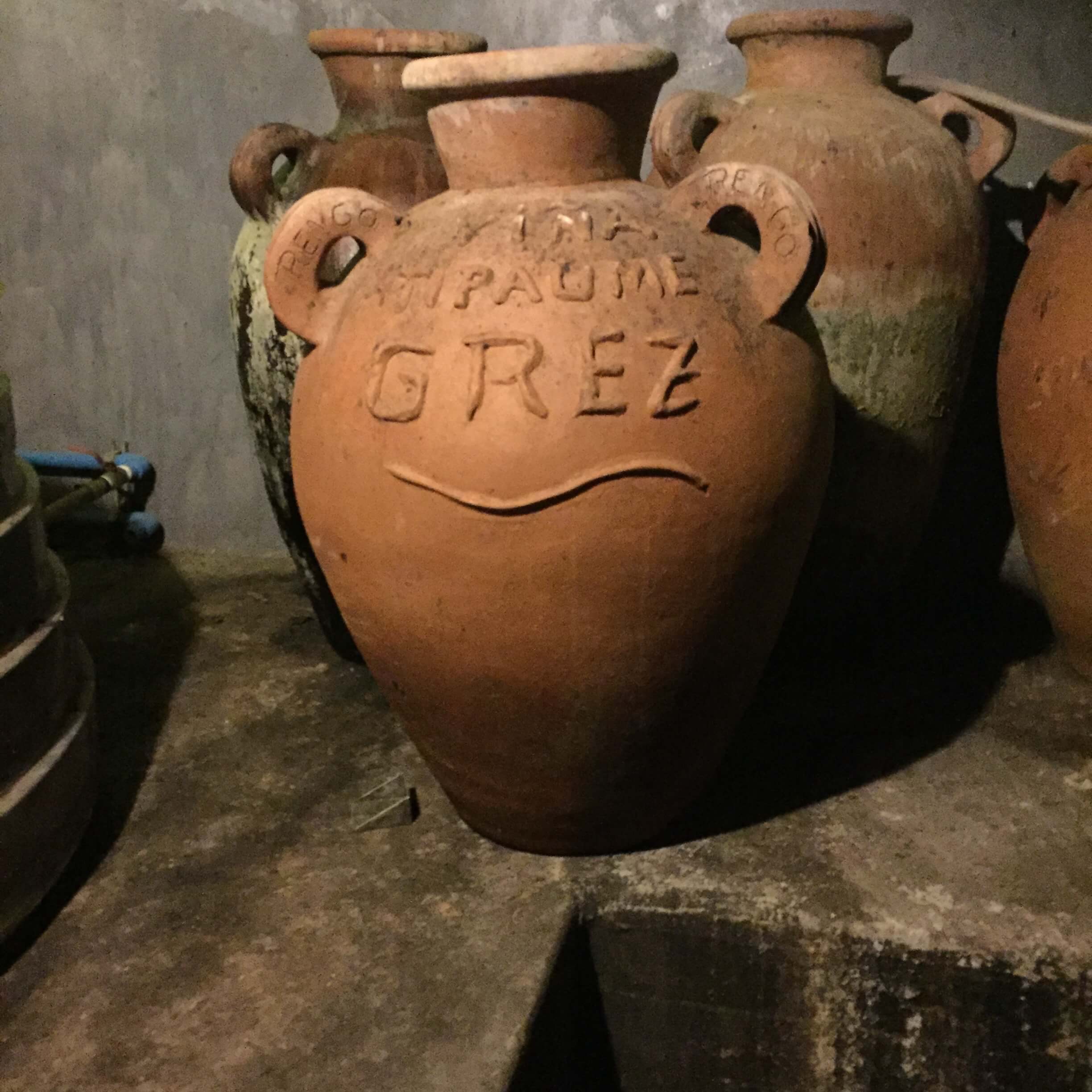 And then, my last moments in Chile were with these special people of Tipaume Grez. A family operation the Pouzet family is filled with animal lovers and joy. And how Yves Pouzet became a refugee from the conventional wine world to make wines untamed, I'm not sure. He also made the best Chilean method champenoise I ever did sip. The wines were singing at RAW in LA, by the way.
This is a house filled with love and somehow Pierre's wife Valentina's special relationship with Clementina the turtle was the perfect way to wrap up the trip. Not so many words here. But the point is, the new Chile is on the way.